Muay Thai Kick Boxing Boxing Gloves Buddha Golden Combo
Muay Thai Kick Boxing Boxing Gloves Buddha Golden Combo
Free shipping
€49,90
€33,90
Taxes included
Buddha presents the Combo Snake Golden Boxing Gloves featuring a new silhouette of the GS-3 Series from Buddha. Made of High Quality Synthetic Leather and hand-sewn with great precision, taking care of each of its details, making this model one of the best-selling ranges.

Buddha Prepare this most durable, comfortable model with the latest technology in Smart Paddings specially designed for Boxing, Muay Thai, Kick Boxing and MMA.
High Quality Synthetic Leather
Matte Black Color with Gold details
Made with triple density foam and a layer of Smart Latex, GS-3 Technology
Thumb sewn to the Glove for added protection and reduced injuries
We improve durability by increasing thickness and reinforcing seams in more sensitive parts
Perforations in the palm of the Glove to improve your ventilation
Wide Velcro closure for a perfect and comfortable fit
Embroidered Label
Gloves with the Best Quality at the Best Price
Research and Development
For us, one of the important parts is the quality and development of the product. Buddha Two years ago, it started with a Research and Development team, analyzing all the articles, manufacturing with a quality already tested and tested at least six months before its sale. We are a brand for professional use and we are improving each and every one of our textiles, this reference being the result of months of work, giving quality and safety Buddha.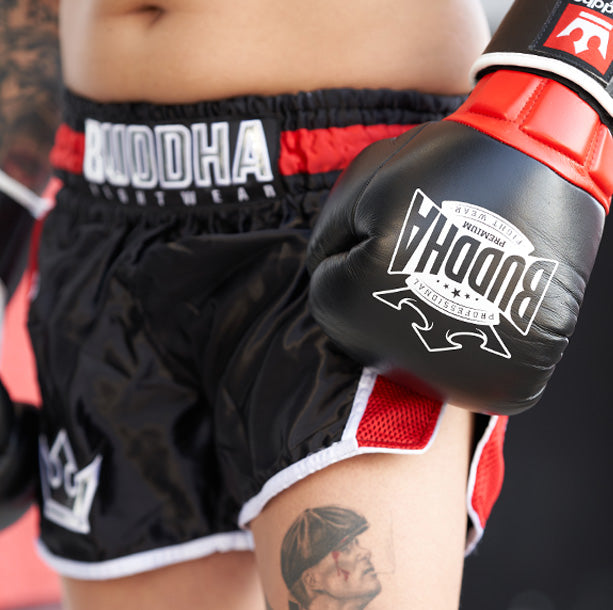 We respect your hands
Our team has worked very hard to develop a new technology in boxing glove fillers (GS-3). We wanted to improve the wrestler's experience by creating a triple density foam layer, mixing with an intelligent latex, in order to have a better feeling of gluing, adding protection and increasing the durability of the glove, since one of the death of the glove is due to padding. GS-3 is the perfect joint in glove padding, creating protection against impacts and helping to reduce typical training injuries.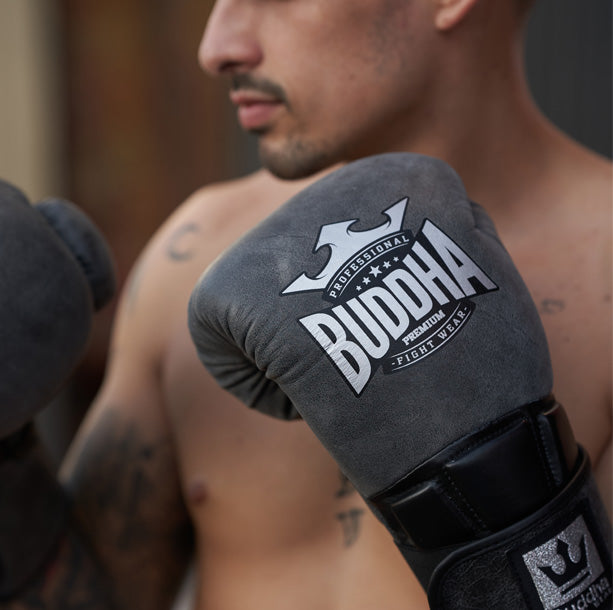 Guarantee and Security
Buddha It is made up of a very young group, with more than 12 years of experience, with a long history in the contact sports sector and working day by day to improve our products and be able to offer them at the best prices on the market. We are sponsors of more than 100 fighters and support Federations and Associations of Boxing, Muay Thai, Kick Boxing, MMA and Brazilian Jiujitsu throughout Europe. Buddha guarantees all your shipments and the receipt of all your orders throughout Europe and the United States.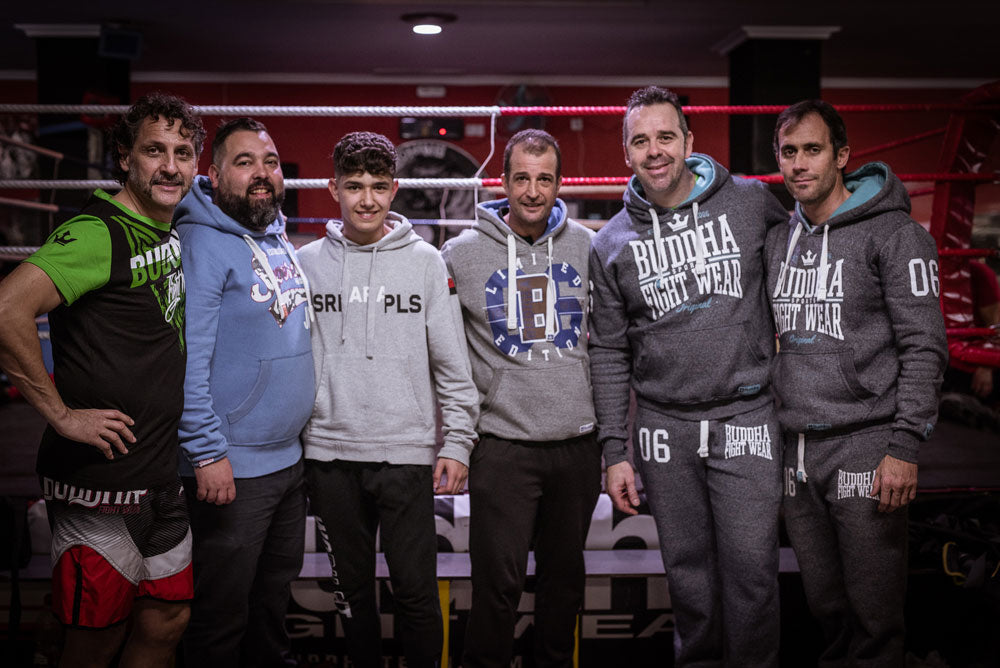 Frequently Asked Questions
There is no Size Guide for this product?
Yes, you have a Size Guide available at the top, next to the price, otherwise, you can call us at 663140373 from 7am to 15pm or send an email to buddhaorders@gmail.com where our experts can advise you.
If I order my product today, will it arrive tomorrow?
We work very fast, since we have fully automated warehouses. If you place your order before 13:24 p.m., your order will be delivered within 72/3 hours in Spain and the Portuguese Peninsula. If you place an order in the Balearic Islands or anywhere in Europe, your order will be delivered in approximately 5/XNUMX days.
What Gloves do I buy if I am 1,65 and weigh 80 Kgs?
Because of your height and weight, I recommend that you use 14 Oz, but if you want you can read this article where it shows you how to choose Boxing Gloves. How to choose your Boxing Gloves?
Can Boxing Gloves be washed?
Important! Don't go putting Boxing Gloves in a washing machine. From the experience of our team Buddha We recommend that you first air the Boxing Gloves after each training session and if you have a lot of sweat, wipe it with a dry cloth to remove moisture.
Can I use these Gloves to train Kick Boxing?
Buddha makes specific models and with different patterns (Boxing Glove shapes). These patterns go by taste, some like longer Gloves and others like Cut Gloves, but all these models are suitable for Contact Sports such as Muay Thai, Boxing, Kick Boxing, K1 and Full Contact.
Gloves come with Boxing Bandages?
No, you have to buy boxing bandages. In this category you can see the different models we have. Boxing bandage